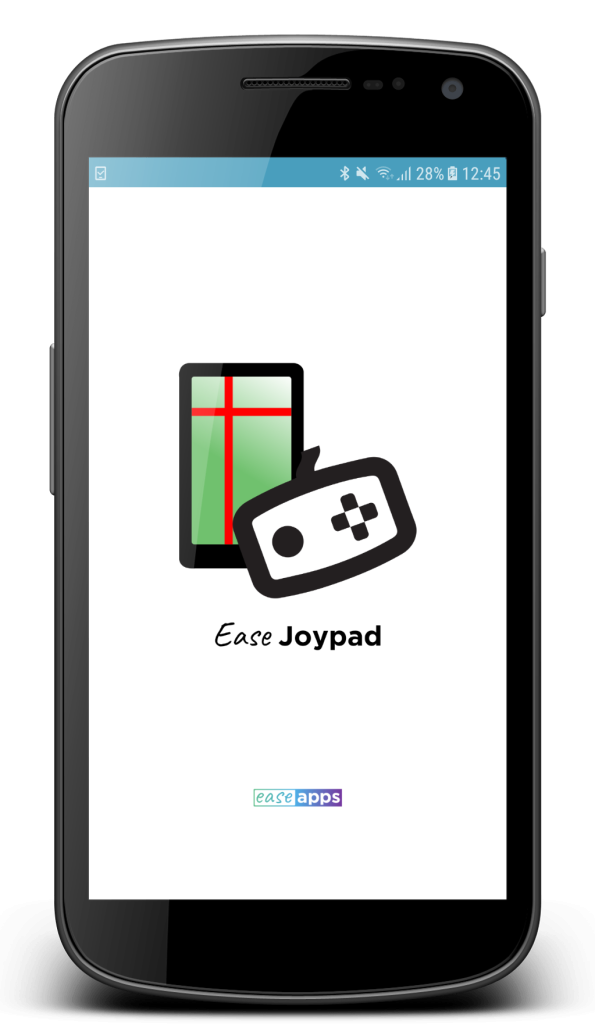 Control your Android device with a joystick, gamepad, keyboard or switches
Ease Joypad
With Ease Joypad you can perform –using a joystick, gamepad, keyboard or switches– all those actions that allow you to control your mobile device. It provides advanced functions to work with your Android device.
---
Dwell click
Makes click without needing to press any button.
Gestures made easy
Most common gestures (e.g. tap, double tap, drag, swipe, pinch, etc.) can be performed with just one click.
Visibility
A big cross makes the cursor more visible.
Compatibility
Ease Joystick works for tablets and smartphones with Android 7.0 or higher.
How it works?
You can link the buttons of your input device to the actions that allow you to move the pointer, make click and perform other operations. It provides three modes for clicking:

Dwelling
Once the cursor is stopped, it starts a countdown and the click is performed when the dwell time is over. A big cross gradually shrinks providing feedback to the user.
Standard click
Standard click, using any button of the input device
Ease click
To avoid undesired clicks as a result of tremors or other causes, it is possible to set a time the user must maintain pressed the button before accepting a click and another time interval after the click is performed in which new button presses are ignored.
Screenshots