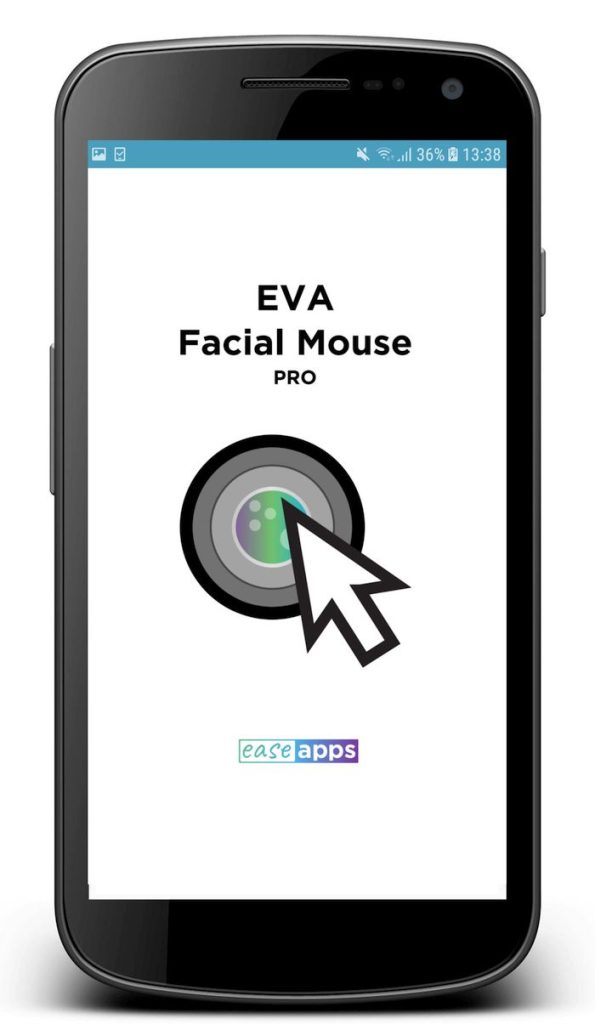 Control your smartphone hands-free by just moving your face
EVA Facial Mouse PRO
EVA tracks your face movements using the front camera and artificial vision techniques. A mouse pointer allows you to control all the actions of your device.
---
Hands free
Use your smartphone by just moving your head without touching the screen.
Easy to use
The configuration wizard guides you after the installation to get started as soon as possible.
Gesture generation
You can perform the most common gestures (e.g. tap, double-tap, long press, swipe, and pinch) to control your device.
No additional hardware
EVA leverages all the power of your smartphone camera and processor.
Customizable
Pointer speed, motion acceleration and smoothness, dwelling time, and many other variables can be adjusted to fit your needs.
Voice commands
Use your voice to directly execute most actions without using the menus.
How it works?
EVA is intended for those people who cannot use a touchscreen. For instance, some people with amputations, cerebral palsy, spinal cord injury, muscular dystrophy, multiple sclerosis, amyotrophic lateral sclerosis (ALS) or other disabilities may benefit from this app.

Face tracking
The frontal camera of your smartphone or tablet detects your face and tracks it accurately. The motion of your head is used to move a pointer on the screen.

Dwell click
Once the pointer is stopped, it starts a countdown and the click is performed when the dwell time is over.

Action menu
An on-screen menu allows you to choose the desired gesture or another action to perform. You can go back or home, open notifications, show running apps, zoom in and out, scroll contents and perform swipe or pinch gestures, for instance.
Screenshots