Do you encounter difficulties trying to use touch devices for your intervention programs? Do you want to use a tablet for your therapies, but the stereotypes of your patients with autism invalidate the use of such a device? The use of tactile devices is becoming more common in intervention programs aimed at people with Autism Spectrum Disorders (ASD). However, some users develop repetitive behaviors invalidating the work with these devices or restricting it to very specific activities or applications.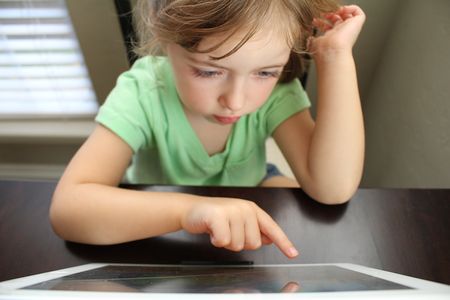 Ease Touch is a tool that allows you to limit the immediate response of the touch screen, helping to reduce stereotypes thus focusing attention on the activity itself. One of the main advantages of Ease Touch is that it is compatible with virtually any Android application, which offers countless possibilities. 
Use your favorite applications and adjust the response time of the screen to block repetitive behavior. Additionally, you have multiple options that allow you to set different operating modes and the number of options available in the menus, among others.
The case of Joan
Joan regularly attends the ECDC (Early Childhood Development Center) at the Fundació Aspace Catalunya where he is treated. He has an autism spectrum disorder and his speech therapist considered using a tablet to introduce an augmentative communication system. She quickly realized that the tablet kept Joan very attentive and motivated, but at the same time it incited the boy to touch the screen repeatedly, and thus distorting the activity completely.
Then the speech therapist knew about Ease Touch. She tried it immediately, but her first attempt didn't work as expected. The reason was that Ease Touch, by default, shows a red bars each time the screen is touched. So then it was Ease Touch itself which focused Joan's attention. To avoid this, we added a configuration option that completely removed the bars from the screen. From then on, Joan significantly reduced his repetitive behavior and began to focus on the activity proposed by his speech therapist. He learned that, to get a response from the device, he had to be patient. 
Currently they have already successfully initiated the introduction of the augmentative communication system.