We have recently reached an agreement with Vodafone Spain so that their mobile clients who need it can access the Ease Touch, Ease Mouse, and Ease Joypad applications for free.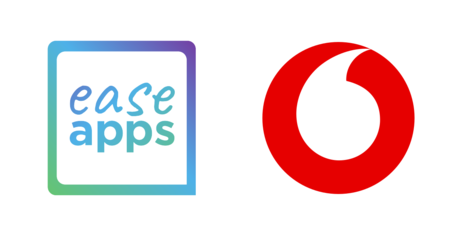 The initiative is aimed at those people who, due to a physical disability, cannot use a mobile device normally. If you are a mobile client of Vodafone Spain, we offer you the possibility for you or another person close to you who may need it, one of our apps completely free of charge.
Our apps
Ease Mouse
Control all the actions of your mobile device with a mouse or trackball. For people who use an alternative access method through a mouse-like device (regular mouse, trackball, joystick, head-tracker, etc).
Ease Touch
Control your device with a single finger, even with dexterity problems. For people with a lack of precision when using the touch screen due to neuromuscular conditions, tremors (eg. Parkinsons disease), ataxia, difficulty in coordinating the movement of the fingers, etc.
Ease Joypad
Control your device with a joystick, gamepad, or switches. For people who use adapted game adapters such as JoyCable or Xbox Adaptive Controller with push buttons as a means of access or through keyboards or other game devices.
EDIT: the offer is no longer available