We are thrilled because we have been chosen as winners of the II Call "Emprende + Discapacidad 2020" of the Konecta Foundation (in Spanish) in the category of "Projects that seek to improve the quality of life of people with disabilities".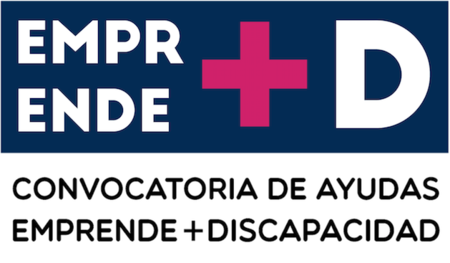 This second call for the "Emprende+Discapacidad" grants has been aimed at supporting entrepreneurial projects, promoted by people with disabilities, as well as projects specifically aimed at improving the quality of life of people with disabilities.
On September 24, the jury made up of 8 disability experts met by videoconference and decided the winners for each of the two categories. We are aware that the jury's decision was complicated given the quality of the other proposals that were finalists.
In this edition of the contest, 47 projects were received in total. Professionals from the Konecta Foundation chose 3 finalists for each of the categories taking as criteria the social impact, the innovative nature of the product, the level of progress of the project, and its economic viability, among others.
The grant, which consists of € 5,000 in cash and the access for a year to a startup acceleration program from Fundación ONCE, is a great opportunity for us, as it will allow us to continue developing and improving this project and, therefore, to continue helping many people to have better access to mobile devices.
Still don't know Ease Apps?