We are delighted because on November 14th, 2019, we were awarded one of the three "Reconocimiento ASCENTIA Zardoya Otis" for our Ease Apps project. Due to other commitments, we couldn't attend the awards ceremony. David Humanes from Centro DATO and user of Ease Joypad picked up the trophy in our name. We cannot imagine a better representative for such an honor. Thank you so much, David!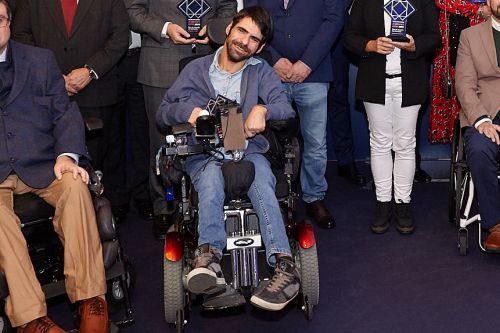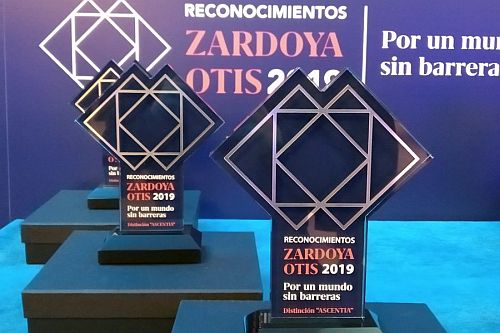 Zardoya OTIS, the Spanish subsidiary of the multinational elevator company, this year 2019 created the "Zardoya Otis Awards for a world without barriers". With this, the company wants to recognize the work of people and organizations that contribute to building a society and a world without physical, sensory, cognitive or any other type of barriers.
The awards consist of two categories:
"ASCENTIA Zardoya Otis Recognition" recognizes people or organizations that have developed products, services, projects, studies or research aimed at improving the quality of life of people eliminating any type of barrier that prevents or hinders universal accessibility.
"ÁUREA Zardoya Otis Recognition" granted to people, or groups of people, who are references for their commitment to encourage and help create a society and a world without barriers.
The jury, composed of a panel of experts in architecture, journalism and, sports, working in close collaboration with people with disabilities, failed the awards the last October the 15th.
Apart from Ease Apps, the other awarded were (congratulations!):
For more information, check the Zardoya Otis blog post (in Spanish).